Yesterday, Lil Kim continued her long feud with Nicki Minaj by posting this collage of herself and Nicki, in a bid to prove to the world that the younger rapper stole her style. She captioned the photo:
"#NewMusic Identity theft‼️Guilty or not guilty? link in the bio."
Then she dropped a new diss track titled, 'Identity Theft.' Okay here's what I think:
Yes Nicki Minaj stole Lil Kim's style, blah…blah! …no doubt about that. But this 'stolen' style was in the 90s. If Kim was such an original (O.G), why cry over a look you created decades ago? There should be more from where that came from right? Why not really get back at Nicki by giving us some never-conceived-before look for the millennium and leave 'copy cat' Minaj back in the 90s and struggling to meet up with you?
Kim, since when did imitation stop being the best form of flattery? And just in case you're wondering whose team I'm on? I'm on #TeamNobody, #TeamBlackWomen, #TeamBeautifulTalentedBlackWomen, #TeamStopTrynaPullASisterDown. So y'all better listen up and pay attention!
I'm so tired of seeing black women trying to tear at each other's throats. Rapping, spitting, rhyming…whatever you call it, is a black thing and that's a FACT. Just when these two talented Femmcies should be busy collabing or writing and spitting earth-shaking rhymes,…whether together or on their own…they're busy getting distracted by some childish beef.
Then, like every time black people have always turned around to fight each other for something senseless; some focused, level-headed white female rapper will come take your place and steal the spotlight…steal YOUR INVENTION. And guess what? They'll so reinvent and customize it, you can't ever lay claims to it. Feeling washed up? Not yet! You just wait until it happens!
Kim, you're a diva of rap. I was a teenager in the 90s who ADORED YOUR RAP until today. If I don't bow to that then I'm wrong. All I'm saying is, be the legend and mentor you're supposed to be and let Nicki GROW. Nicki is so hot right now, I swear even the devil knows. This generation loves her…and heck, I love her too!
Diana Ross, Aretha Franklin, Tina Turner, Patti LaBelle, Gladys Knight, Donna Summer, Dionne Warwick, Whitney Houston and Mariah Carey are divas of soul and pop. But what would their legendary talent mean if they can't birth new talent to take their places when they're gone? How would Beyonce or Rihanna have come to be if these ladies had ceased to inspire?
And to you, all the rap fans out there. Stop doing #TeamLilKim or #TeamNickiMinaj. You only make things worse. Losing Biggie and Tupac should have taught us all a lesson by now.
I'm not saying the Kim-Minaj feud will come to that. I just wish all this beefing/hating would stop. Nobody raps like the Notorious B.I.G no more. And a'int nobody can ever have that unique 'rising' voice like Tupac Amaru Shakur. And that has been the loss of the black community and the entire world, forever.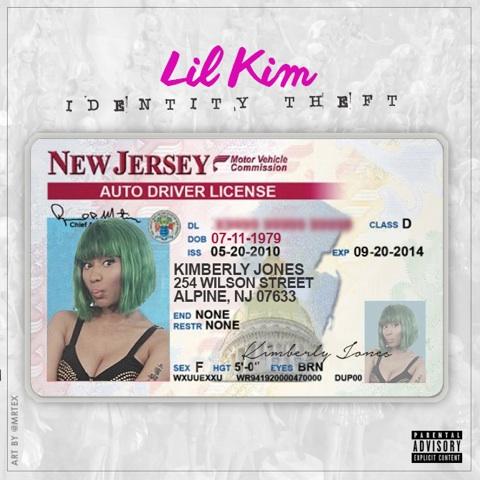 Peace is always the wisest path to follow. <3
Listen to Lil Kim's new diss track, below…