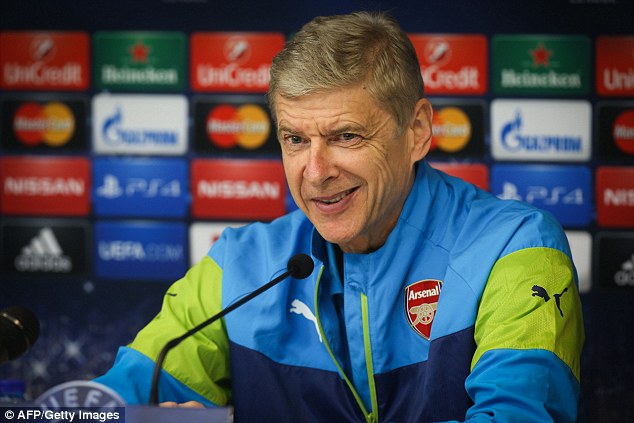 Arsene Wenger has stated that his side have to be at their best defensively against champions Leicester City in Saturday's English Premier League late kick-off.
Arsenal, without the trio of Per Mertesacker, Laurent Koscielny and Gabriel Paulista in defence, lost 4-3 to Liverpool at the Emirates in the opening day of the season.
Speaking in his pre-match press conference, Wenger pointed out that Arsenal will stick to their attacking style of play.
"They (Leicester) have the same qualities as last year, quick on the break, defend well as a unit. So we have to address our defensive weakness from last week without compromising our style of play. That means we must be dangerous going forward," he said.
Wenger stated that Leicester would want to prove this season that they can challenge for the title.
"The challenge for them Leicester is to do well again, to show last year was not a one off and that they can be certain to challenge. That they can be considered one of the top teams in England."
He played down the extent of Aaron Ramsey's injury, while stating that Serge Gnabry will stay at Arsenal.
"Ramsey is out for 2-3 weeks. It is not a bad injury. He should be back after the break," Wenger added.
"I want to keep Serge Gnabry and extend his contract. I think we stood by him. He went to West Brom, didn't play, we had to rebuild his confidence. I allowed him to go to the Olympics to help Germany. I think he's here now for a long time."
On transfers, Wenger reiterated that Arsenal are not afraid to spend big.
"Before you pay over the odds you have to be convinced by the player. Can he strengthen your squad? Then you must have the money available to pay, because we already invested at a very high price. And we will do so again."

"We work very hard and I cannot tell you much more. What I fight against is to tell the only way is to buy. It is right when you buy. We are not scared to spend the money. It is about the quality."

"I think this club has been built on that. The main thing on building the club is based on the transfer policy. I know everyone questions that because we've not done as much as they wish."

"I've done over 400 transfers, and I now every transfer is written. You are not the only person to decide on [them]."
And on Thierry Henry's comment about Arsenal's inability to attract quality players, Wenger said:
"I don't feel that, no."

"I think there are players who want to join us. Even the older players who left, 99.5% have asked to come back. He was one of them, so I don't think it's a problem now."
Comments
comments